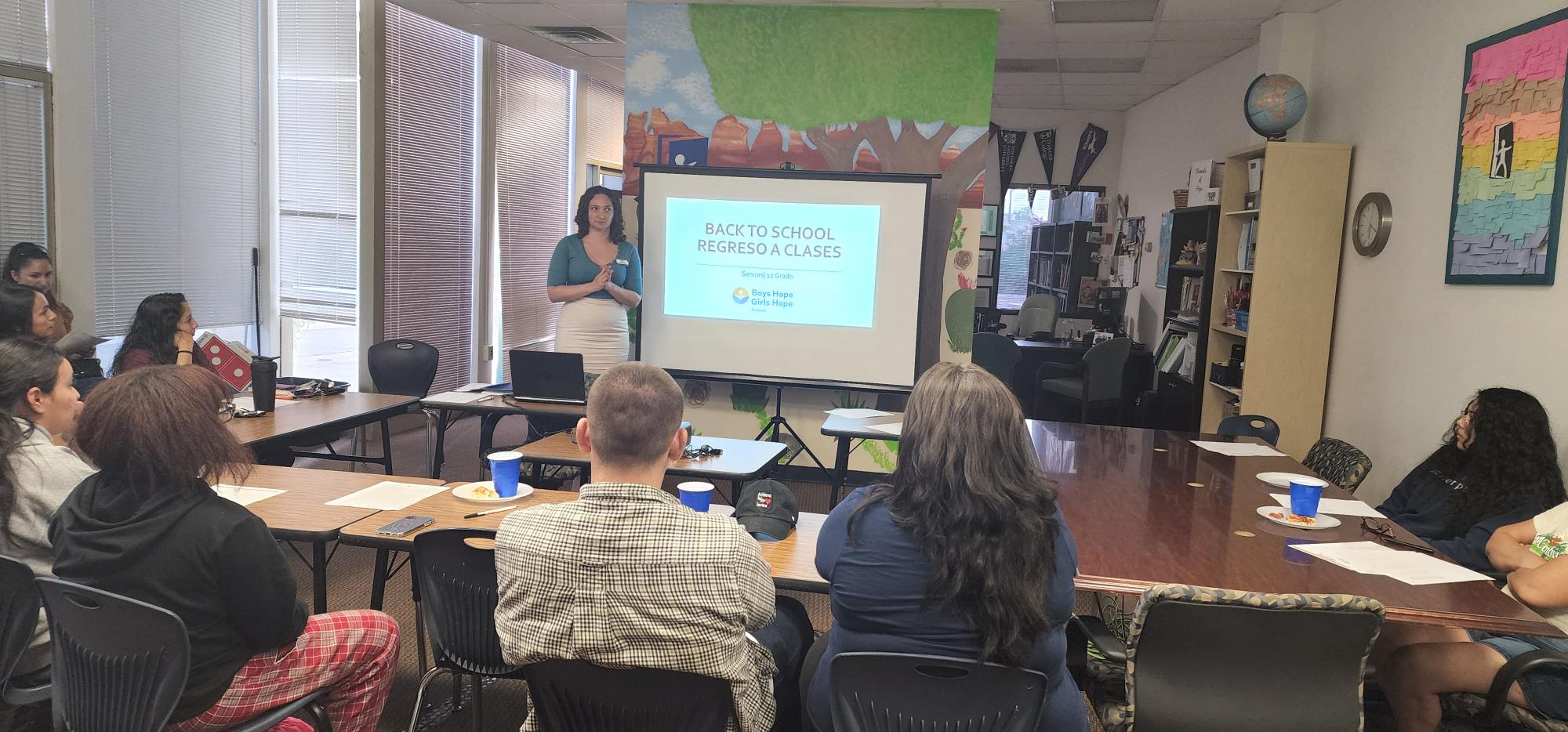 College Success Manager, Alex Harmon, leads the Back to School night for high school scholars.
Back to school nights at BHGH
All scholars are back and ready for the 2022-2023 school year. Scholars have returned from a much needed break in July and now it is time to get focused! At the beginning of each new school year, we hold "Back to School Night" meetings here at the Learning Center. Scholars and their families come together by cohort to get reacquainted and we welcome the new scholars to BHGH.
These meetings are crucial to help set the tone for the new school year. Some topics that are covered include:
All scholars and families recommit to BHGH and the program
Expectations are set for each cohort
Review the school year calendar
Review Programming calendars
Relate cohort specific activities, for example: 8th graders talk about the High School application process, 7th graders are introduced to Junior Assembly, Juniors get ready for SAT/ACT testing, Seniors review the college application calendar.
And of course – pizza for all!