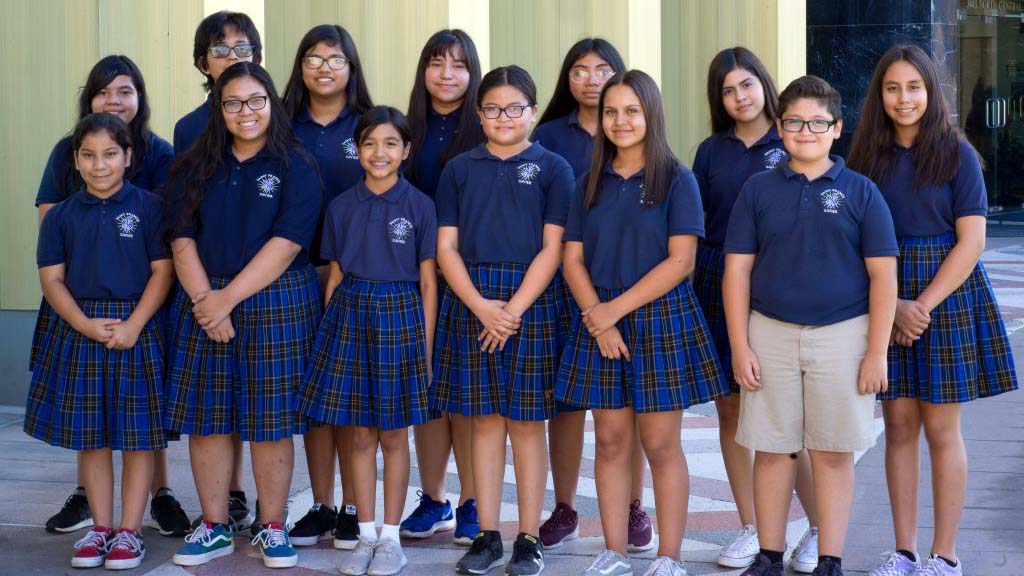 This opportunity will also help encourage the next generation in my family to stay motivated, because everything is possible with a better education.
It is our honor to introduce our newest Academy Program Scholars as they begin their eleven year journey to a college degree. Yes, these amazing sixth graders will graduate from college in 2030 and Boys Hope Girls Hope of Arizona will be there every step of the way!
Each year six sixth graders are accepted into the Boys Hope Girls Hope family after a rigorous recruitment process that begins when the students are fifth graders at schools across the metro Phoenix area. This may seem early, but school performance disparity between low-income urban students and the general population dramatically widens during the middle school years. Arizona is dependent on having a future work force that is diverse, well-educated and has the skills employers will be seeking for the jobs of tomorrow. Each scholar was referred by a teacher or an adult based on their need and their potential for academic success if placed in a challenging private school environment and given the resources that Boys Hope Girls Hope provides to them and their families.
"I know that Boys Hope Girls Hope is a program that helps students like me reach their academic goals. My goal is to go to the best college for me, and when I am done I want to be the best surgeon in medical history!" Andrea, Boys Hope Girls Hope of Arizona 6th Grader
"BHGH will help me pursue my future career and prepare me with all of the tools I need. This opportunity will also help encourage the next generation in my family to stay motivated, because everything is possible with a better education." Mia, Boys Hope Girls Hope of Arizona 6th Grader