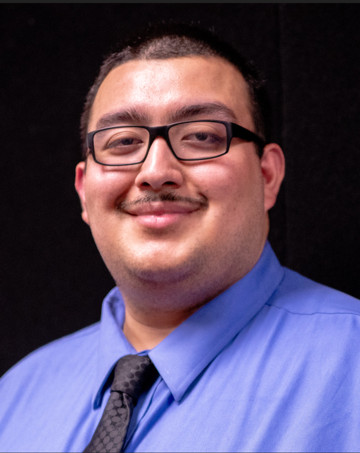 Being able to provide for the scholars and families, that are a reflection of my family and myself, has been a full-circle experience. I thank Boys Hope Girls Hope [of Arizona] for that!
Xavier Gonzales has shepherded the youngest scholars in Boys Hope Girls Hope of Arizona for nearly two years. With the 6th–8th graders and their families, Xavier admits that helping them manage their academic routines and performance, as well as teaching life skills and supporting other needs can sometimes include hand-holding and fear that the scholars are too dependent on his guidance.
"I had a worrisome feeling going into the COVID-19 crisis and school closures that families were going to struggle," Xavier says. "I am happy to report I was wrong! The families, even in such times, are thriving!"
By managing academic performance and supporting scholars' needs, Xavier is fulfilling the mission of Boys Hope Girls Hope to prepare scholars for success in academics and in life. An integral part of this mission is the partnership Xavier maintains with the middle school that scholars attend, St. Francis Xavier. Since St. Francis announced its closure, Xavier has been in contact with the teachers and is checking in with every middle school scholar's family by phone, video chat, or text throughout each week.
Teachers have reached out to Xavier not only about the BHGH scholars, but in some cases about their younger siblings, to make sure the whole family was doing OK. Because of Xavier's effective work and support, entire families have become more focused, resourceful and confident! One parent said, "It's our time to step-up." One of Xavier's text exchanges was the perfect example of how families "step-up" and learn together.
Xavier: How is everything going? How are the girls doing today?
Mother: Things are good. Today I was also a teacher, not only a mom.
Xavier: That is great! Tell me more!
Mother: My two youngest daughters are learning Roman numerals. I am able to help them. They said, "Wow, mom, you know everything!"
Xavier: That's such a beautiful thing!
Mother: Truly is. Thank you for everything!
Xavier calls it a blessing to use his tools to be there for the scholars and their families through this unprecedented time. "Being able to provide for the scholars and families that are a reflection of my family and myself has been a full-circle experience. I thank [Boys Hope Girls Hope] for that!" He quotes Ralph Waldo Emerson when he thinks of his commitment to Boys Hope Girls Hope: "To know even one life has breathed easier because you have lived. This is to have succeeded."